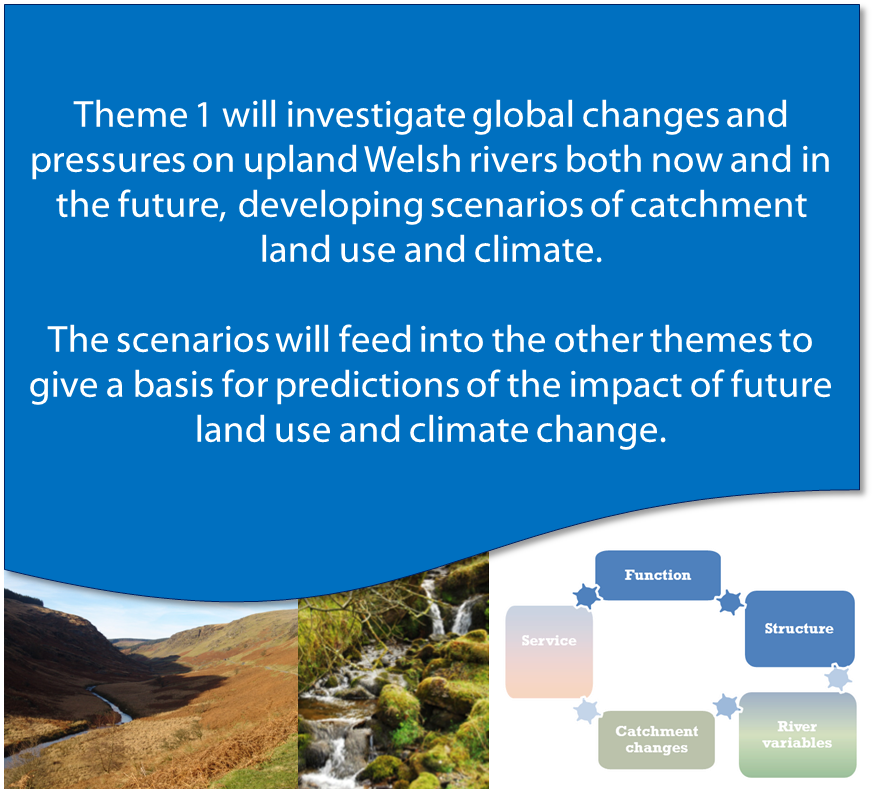 Lead by Dr Havard Prosser (Cardiff University)

Prof Jack Cosby (CEH)
Dr Isabelle Durance (Cardiff University)
Helene Lagrange (Cardiff University)
Dr Tim Pagella (Cardiff University)
Natalie Small (Cardiff University)
Dr Ian Vaughan (Cardiff University)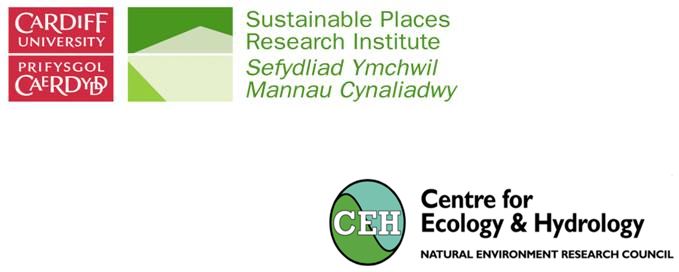 In close collaboration with our partners, this theme will build future land management and climate scenarios in upland river ecosystems to the year 2050.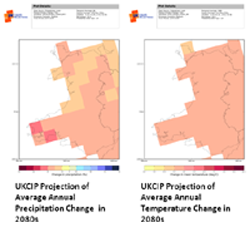 The scenarios will be derived following four key steps:
A literature review of scenario methods and previous upland scenarios (Eg. Foresight, RELU, Natural England, EA)
Identification of the drivers of change through Expert Stakeholder Workshops
Identification of the trends of each driver to create 3 scenarios
Application of the scenario trends to the upland Wales map.
The findings from this work package are being fed back into the other themes to be used as a basis for modelling and valuation (themes 4 and 5) in the form of:
Upland land use and climate change scenarios up to 2050
Maps of potential distribution of future land use change within study catchments
Modelled predictions of the impacts of the land-use distribution and climate change scenarios on river ecosystem
Outputs
14th January 2013: The stakeholder workshop was held bringing together specialists to identify potential drivers of change in the upland areas of Wales.
February 2015: Upland Scenarios Report Card published. Visit our publications and data page to download a free copy.
Coming in summer 2015: DURESS will release a short film about upland future scenarios. Working with professional film makers we will explore what choices lie ahead for upland management, to encourage the general public to consider ecosystem services.